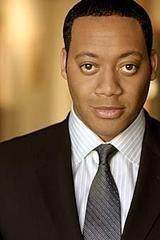 Cedric Yarbrough (born March 20, 1973) is an American comedian and actor. Yarbrough was born in Burnsville, Minnesota. Yarbrough attended Burnsville Senior High School and later Minnesot , State University, Mankato. He is also an alumnus of Dudley Riggs' Brave New Workshop in Minneapolis. Yarbrough stars on the Comedy Central television series Reno 911! as Deputy S. Jones. He also provides the voice of Tom Dubois and Colonel H. Stinkmeaner on The Boondocks animated series featured on the Adult Swim lineup. He also voiced Firestorm in the animated film Justice League: Crisis on Two Earths.
Cedric Yarbrough is the voice actor of Tom Dubois.
Ad blocker interference detected!
Wikia is a free-to-use site that makes money from advertising. We have a modified experience for viewers using ad blockers

Wikia is not accessible if you've made further modifications. Remove the custom ad blocker rule(s) and the page will load as expected.