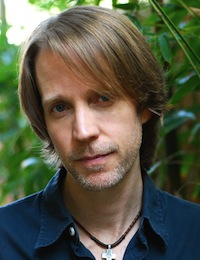 James Arnold Taylor (born July 22, 1969; Santa Barbara, California) is an American voice actor, Impressionist, and Announcer.
Role
He is the current voice provider for Fred Flintstone as well as Obi-Wan Kenobi in the TV series Star Wars: The Clone Wars and also the movie Star Wars: The Clone Wars and Johnny Test in Johnny Test. He also provided the voice of Tidus in Final Fantasy X, X-2 (in which he also voiced Shuyin), Dissidia: Final Fantasy and its prequel, Dissidia 012 Final Fantasy. James Arnold Taylor's versatile vocal range has given him success in every facet of the Voice-Over Industry. His voice is heard all of the world daily, and you would never know it's one person. He plays Officer Frank.
Ad blocker interference detected!
Wikia is a free-to-use site that makes money from advertising. We have a modified experience for viewers using ad blockers

Wikia is not accessible if you've made further modifications. Remove the custom ad blocker rule(s) and the page will load as expected.