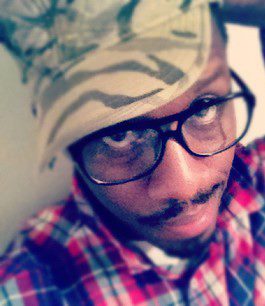 LeSean Thomas, a native of South Bronx, NYC, is an American television producer, animator, illustrator, comic book artist, writer, and character designer based in Los Angeles. He was a character supervisor for The Boondocks (28 episodes, 2005-2008), and director (6 episodes, 2005-2006).
He is currently Producer & Director of Black Dynamite: The animated series His recent projects include: Legend of Korra animated TV series for Nickelodeon Animation, Aaron McGruder's The Boondocks animated TV series for Sony Pictures Animation, as well as work on Ben 10: Alien Force animated series on Cartoon Network, Batman: The Brave and the Bold TV series, Superman/Batman: Public Enemies animated DVD movie and Green Lantern: First Flight animated DVD movie for Warner Brothers Animation. Thomas's contributions as Supervising Character Designer and Co-Director on Seasons 1 and 2 of Adult Swim's The Boondocks animated series helped propel the show to be nominated for an NAACP Image Award for Outstanding Comedy Series and win the honorary Peabody Award. Thomas has worked as a storyboard artist on Legend of Korra animated TV series & Ben 10: Alien Force on Cartoon Network. assistant animator and key storyboard artist for such shows as Lizzie McGuire and Kim Possible on The Disney Channel, and The Batman on Kid's WB! He served as Lead Character Designer and Key Animator on Showtime's web series WhirlGirl. LeSean landed his first production deal with the late George Jackson's UBO Network. There, he created BattleSeed, an animated online series. Thomas wrote, produced and directed the series which was presented at the New York Anime Film Festival in 2000. He produced a BattleSeed original animated trailer which aired in theaters as a promotional trailer for the Sci Fi Channel. Thomas also provided production development for the action adventure movie UltraViolet. Thomas is also a comic book artist, with work on such titles as Arkanium, and Teenage Mutant Ninja Turtles. His books include sketch bible Nervous Breakdowns: The Art of LeSean Thomas Vol. 1.He has also released the artbook Midnight Marauder: The Art of LeSean Thomas Vol. 2 and currently working onCannon Busters, a creator-owned graphic novel. In 2009 he was hired in-house as animation production staff for top, Korean animation studios, JM Animation Studio, Studio Mir and later Moi Animation studio in Seoul, marking him as the first American animator to be hired to work in-house as permanent, independent production staff for animation studios in South Korea.
Ad blocker interference detected!
Wikia is a free-to-use site that makes money from advertising. We have a modified experience for viewers using ad blockers

Wikia is not accessible if you've made further modifications. Remove the custom ad blocker rule(s) and the page will load as expected.