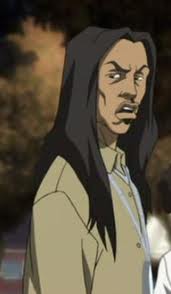 Macktastic (voiced by Snoop Dogg) is a rapper, and member of Thugnificent's Lethal Interjection Crew. Despite his stereotypical gangsta attitude, he is shown to be quite articulate in his speech at times (slightly similar to his voice actor), and is a man of few words. His appearance resembles that of Taboo of the Black Eyed Peas. After the fall-out of Lethal Interjection, Thugnificent mentions that Mack went back to pimpin'.
Ad blocker interference detected!
Wikia is a free-to-use site that makes money from advertising. We have a modified experience for viewers using ad blockers

Wikia is not accessible if you've made further modifications. Remove the custom ad blocker rule(s) and the page will load as expected.