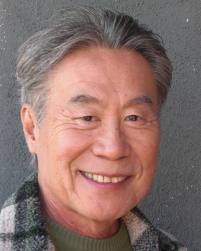 Won a CLIO Award in 1984 for Best Actor in a commercial.
Works
Royal Pains (TV series)
Jono
But There's a Catch (2011) … Jono
2011 Hawaii Five-0 (TV series)
Uncle Keako
Ho'ohuli Na'au (2011) … Uncle Keako
Ma Ke Kahakai (2011) … Uncle Keako
2011 The Arcadian
Moto
2010 Mad Men (TV series)
Ichiro Kamura
The Chrysanthemum and the Sword (2010) … Ichiro Kamura
2010 The Boondocks (TV series)
Mr. Long-dou
The Red Ball (2010) … Mr. Long-dou
2009/I Old Dogs
Yoshiro Nishamura (as Saburo Shimono)
Ad blocker interference detected!
Wikia is a free-to-use site that makes money from advertising. We have a modified experience for viewers using ad blockers

Wikia is not accessible if you've made further modifications. Remove the custom ad blocker rule(s) and the page will load as expected.