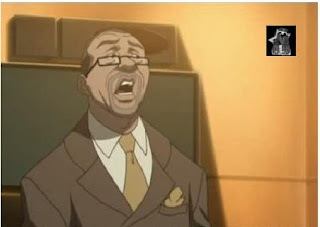 Wedgie Rudlin is the President of entertainment for BET, and a simpering yes-man to his superiors. An obvious parody of actual BET President of entertainment (and executive producer for the Boondocks) Reginald Hudlin. Wedgie can be seen in the two unaired episodes The Uncle Ruckus Reality Show and The Hunger Strike. He is voiced by Donald Faison.
Ad blocker interference detected!
Wikia is a free-to-use site that makes money from advertising. We have a modified experience for viewers using ad blockers

Wikia is not accessible if you've made further modifications. Remove the custom ad blocker rule(s) and the page will load as expected.